News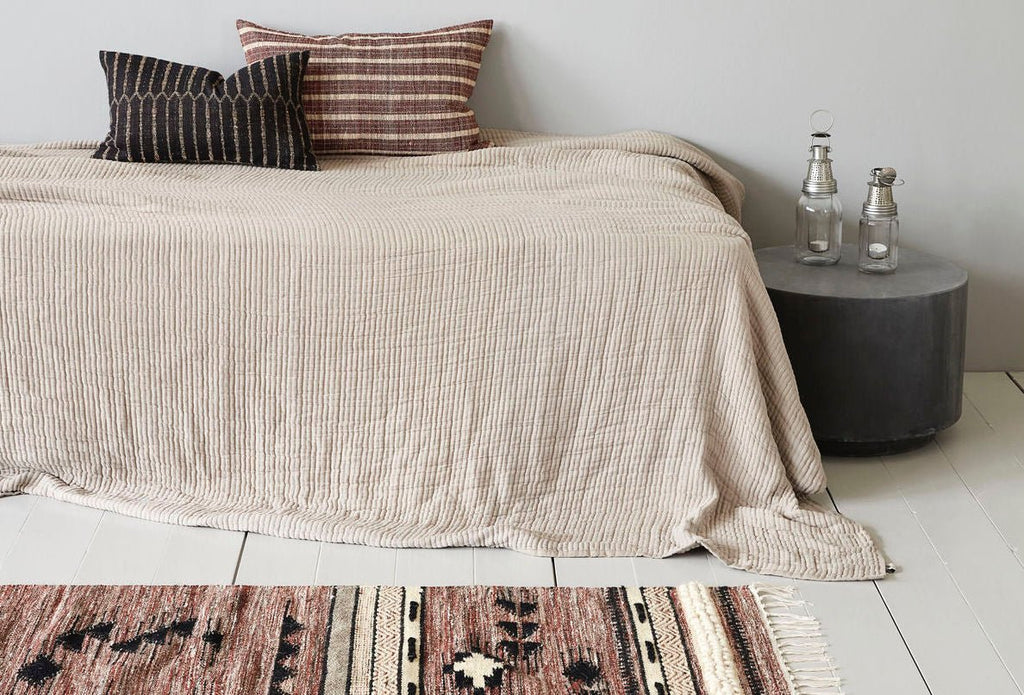 Mar 19, 2021
It's fair to say that we have a huge soft spot for textiles, especially rugs! Many an hour has been spent browsing and bartering for Berber rugs in Marrakech, loving all the different patterns, textures, shapes and sizes. A rug can transform your home so instantly, and investing in some key pieces will never be a mistake.  We've got a gorgeous selection of rugs in...
Nov 01, 2020
Packaging has been one our biggest challenges so far in the business. It's such a fine balance between ensuring the products get to our customers safely and securely, while at the same time being mindful of how we can minimise the amount of packaging we use and the types of packaging we send out.
Oct 01, 2020
As part of our commitment to trying to do our bit for the environment and protecting our natural resources, we have chosen to support the Woodland Trust Big Climate Fight Back.